Let's talk about what happened at the Iftar!
When I arrived there were a number of other community visitors on their way into the Mosque.  I walked up to the door and a young man was there to greet me.  I went in and was shown to an area where people were gathering.
I met a number of people who had come for the same invitation as myself – A chance to see the Mosque, take a tour, learn about my neighbors, and experience what Ramadan means.  There were people from the local schools, Christian churches, and community organizations.  I was surprised to meet monks from the St. John's Abbey and nuns from St. Benedict's; of all the people I thought I would meet in a Mosque I wouldn't have thought it would be them!
The media would like us to believe that the world is Christians -vs- Muslims…but I certainly didn't see that on this evening!
After the start of the program, a teacher at the Mosque took us upstairs to show us the classrooms.  She explained that in Muslim countries children attend school seven days a week, and that that schooling brings both religious and academic training.  Here in Western countries they understand that school is non-secular, so the Mosque has religious classes for children to learn Arabic reading and writing.  Children also do school homework as well.  She told us that last year almost 700 children attended classes, and they are divided by gender, age, and ability in Arabic.  The girls attend classes on the second floor, and the boys attend on the third.
This reminded me a lot of Christian religious classes.  Christian parents send their                 children to classes in order for them to learn about their religion.  Some include:                     Vacation Bible School, Sunday school, and classes before first communion.
We then went to the Mosque prayer room.  We were asked to remove our shoes, because the prayer room does not allow shoes.  For those of us that didn't bring a scarf, we were also given one as a gift, to wear if we would like (I would like to add that although it was strongly encouraged it was not required).  The floor of the prayer room was covered in a giant silk rug.  It was extremely soft!  In a corner was the Mihrab, the circular area that shows Muslims the way toward Mecca (Muslims are required to pray in the direction of Mecca).  There was also a minbar, which is where the Imam leads the call to prayer.  In the middle of the room was a curtain, dividing the room in half.  This curtain is for the division of men and women.  Men stand on one side of the curtain to pray and women on the other.
During the tour we were encouraged to ask any questions that we had, and we were told time and again that no question was a bad question.  Some of the questions were about Islamic traditions, but some were just about Muslims in general.  The ability to ask questions really helped people understand more about our neighbors and community members.
After the tour we were directed to a greeting area, where dates and water were passed around.  There were a few speeches given from members of the Mosque as well as the monk from St. Johns and the mayor of St. Cloud.  Then we heard the call to prayer.  Once the call came we all shared dates and drank water.  This is the time when Muslims are officially past sunset, when fasting is done after the day.  By this time, I had been joined by a number of friends who I spent the evening with.  They helped me navigate the spaces around me, and I am very grateful for that.  They answered every question that I didn't want to ask out loud.
Most importantly,
we talked openly about the differences and similarities between Christianity and Islam.
We were invited to attend the prayer room, if we were comfortable, where there were chairs for guests to sit at and watch the prayers.  The prayer leader stood at the minbar and led the prayer by chanting a chapter of the Quran.  The members of the congregation responded as they bent over, prostrated themselves on the floor, and placed their foreheads to the ground.  It was explained that this is to remind them that no matter who they are in the world, poor or rich, famous or not, each person is no higher than the other, they are all equal.  They repeated this a few times, for about five minutes, and then prayer was done.
Here's what REALLY hit me.  This ritual of prayer was really very similar to prayers seen in Catholic churches around the world.  There was call and response.  There was different body positions to mean important things.  In fact, I've even been to Christian services where the priest was speaking in a language that I couldn't understand.  As a non-Christian I feel as though I may be able to see these similarities in a different way than some others…but those similarities could be the difference between peace and violence in our communities.  If only people understood that they are really similar…would it change how they feel about each other?
After the prayer we all returned to the hall and ate an amazing dinner filled with sambusa, fruits, salads, goat meat, and different types of breads.  We stayed and visited for a while with one another.  I went home feeling uplifted and happy!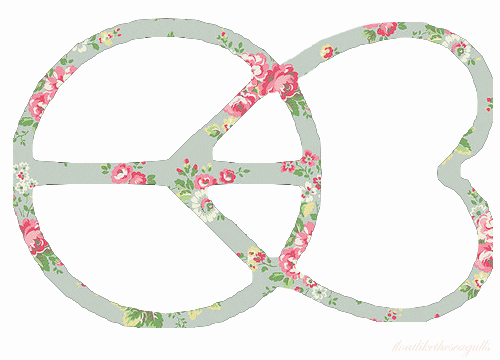 The invitation was an amazing opportunity that I felt compelled to attend, and I am so glad that I did.  The night was filled with love, peace, and hope.  I was grateful to be a part of such a wonderful evening of education and community.  I hope to get the chance to experience more events with different cultures in my community.